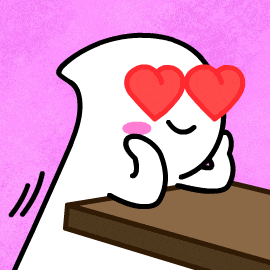 Don't Worry, Nate, She's not a Threat!
You know, I had a couple of things–serious things!–I wanted to blog about and I had even planned on doing one for today. However, something relatively unexpected happened on Saturday. As the title of this post suggests, I met a girl and I fell head-over-heads in love with her.
A Tragic Backstory
(This time, there is no disgusting Brach's candy involved)
About a decade ago, Nate and I brought a new cat into our home. We had no intention of getting one as one of our cats had died about 6 months prior. But, a friend of a friend who does a lot of great work rescuing neighborhood cats posted a plea. She wanted to find a home for a mama cat she'd rescued. All the kittens were taken, but mom needed to find a family of her own.
My heart went to this cat. So, we reached out, met up with the kitty whisperer, then brought home our new cat.
Originally, I'd named her Boca Chidori, which (probably incorrectly, mind you) translated into something like "mouth full of birds." She was loud as hell and very vocal. Anyway, that was too long. We decided to shorten it to ChiChi.
ChiChi was a great cat…most of the time. The day we got her, she did steal a sandwich right out of my hand. And she frequented the trash can to search for leftovers no matter what we did to prevent it. That being said, she would always comfort me with purrs and snuggles. Every time I decided to take a nap on the couch, which was frequent, she'd lie on top of me, stretched out and happily purred.
A couple of weeks before Christmas last year, she died. I didn't take it well. I couldn't even bring myself to talk about it with my closest friends. It hurt so much. One day she was fine, then she seemed a little sick, then one day…
Anyway, I don't want to talk about it still. Hell, I miss that cat.
Letting New Love In
I think it was about a week ago when a different friend posted about finding an abandoned cat she turned into a local animal shelter. That cat looked a heck of a lot like my ChiChi. It broke my heart that someone would just leave their sweet cat behind.
Until that point, I had decided I didn't want to invest in another cat. I still had our older cat, Little Bit, so I figured that's enough. But I started thinking about it, and how much I miss all the love I'd shared with Chichi over the last 10 years. So, Nate and I talked, and he felt that if I was ready to get a new cat, we should. He is a real sucker for cats, let me tell you. I knew it wouldn't be a hard sell.
He really took point on things. Nate went ahead and gathered all the supplies we would need for a new little friend. Maybe, in his heart, he was excited as I was about the plan. On Saturday, we headed out to find us a cat.
First we hit up a PetSmart. I'd seen a cat online that I really wanted to meet. For longer than I'd like to admit, I'd wanted to get a black and white cat to name Spock. Yes, I'm a complete dork, and I'm not ashamed of it.
But, as it turns out, they didn't do adoptions on Saturday. There was no one to show off the pets. Of all days of the week not to do it.
Nate offered to come back on Sunday to get the cat, but I really wanted to be there. Sunday was a writing day for me and I'm trying hard to stay on task. Instead, we decided to hit up an animal shelter not far away.
When You Know, You KNOW
I remember feeling incredibly nervous once we pulled into the parking lot. There was no reason to be, but I really was. Everything is kind of a blur now. Maybe too much excitement. I'm not sure.
When we went back to meet all the available kitties. There were a few others in as well, going through with the same journey. There were some adorable cats there looking for homes, but none of them evoked any real feelings in me.
That's Until I Saw Her
They'd named her Rose-Bud. The first thing I noticed was her beautiful fur. I'd always loved orange cats, but hers was a lot lighter than I'd seen before. Almost a strawberry blonde color. It fascinated me. I made small talk with her with "Hi, kitty kitty" and a few beconing clicking sounds of the tongue. She stared at me for a moment, then rolled over onto her back, which in my mind, I thought meant approval or interest. I felt a fluttering in my chest as a feeling of joy washed over me. It was so intense like someone was giving my soul a warm, loving hug.
One of the staff came over and asked if I was interested, which I was. The young woman told me how sweet she was and asked if I wanted to pet her. So I did. The moment we touched, I knew. This was my cat. My new love. The feeling was so powerful, I felt tears welling in my eyes.
Nate signed all the paperwork since they took his ID instead of mine. Ten minutes later, we were in the car with our new roommate.
A Strong Name for a Strong Lady
Rose-Bud wasn't her name, though. First of all, I was pretty set on naming whatever cat we chose after a Star Trek character. This cat is so cool and collected. The whole ride, she didn't meow, didn't squirm. She just sat in the carrier, in my lap, and went along with the ride. Plus she is incredibly beautiful. Only one name came to mind: Jadzia Dax. We'll be calling her Dax for short, but that's my new girl's name.
My girl Jadzia Dax. She was always my favorite on DS9. Now I have my own Dax at home with me. The best thing is, she's settling in incredibly well! It's like she's always lived here. I love it. And I love her!
And that, dear reader, is How I Met my Kitty.
Until next time, Keep Your Mind In the Gutter!
(Btw, I'm nearly done with the next part of my Tales Dripping in Crimson story Hell-Bent. Don't forget to get caught up with the other three in the series!)